custom gears
Engrenage Saint-Constant inc. is a company that has built a solid reputation with more than 35 years in the field of custom gears. It owes its success to its qualified employees and its high quality equipment.
A gear piece just broke ?
You need a custom gear piece ?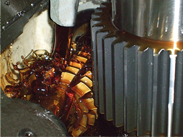 Gear pieces often play a key role in your equipment and we know that mechanical failure may slow down your production and cause you harm. It's always difficult to predict such failure and it is for this reason that there must be a quick solution in such case.

Whatever your needs are, E.S.C.I. can custom design the part you need. Whether you need an existing model or a completely new piece, the expertise of our employees and the precision of our cutting equipment, will ensure the solidity and superior quality of your gear part.

In the event of a mechanical breakdown, we will custom the part you need and strive to do so in the best delay possible. We are your ultimate resource for gear and gear box, whether it's :
Making internal gear teeth
Rack
Wheel hollow teeth
Pinion helical
Reduction box
Shaft spline
Ring groove
Helical gear
Two leveled gear
Spur
Bevel Gear
Timing pulley
Metal, cast iron, plastic, bronze or any other material, we have what you need. If you want more technical information on this topic, please visit the Wikipedia page about gear or contact us. We will be happy to answer all your questions.

Reliability and quality of our products is very important to us and that is why we make it one of our priorities. E.S.C.I. is the perfect partner; we can offer you everything in one place, quickly and with a high standard of quality.

You have a need or a project? We want to help you.

Contact us now at (450) 632-5113.
Quality policy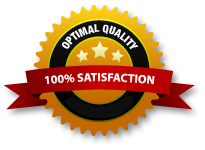 At E.S.C.I. we have a great respect for our clients. Each one of our employee is committed to meeting your needs and requirements for safety and quality standards. We listing to your comments and make sure that you are fully satisfied to the best of our abilities. We make it our commitment.
Contact us
For the manufacturing of a gear piece, call us or visit us :
286 montée St-Régis
Saint-Constant (Québec) J5A 2E7

Tel: (450) 632-5113
Fax: (450) 632-5950
esci@videotron.ca